Are you guys as tired of my blog template as I am? Those pictures are over a year and a half old and I'm just ready for something new and fresh.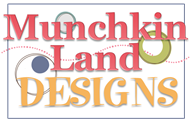 So, I've taken the lead and I have submitted my request for a custom blog template over at Munchkin Land Designs...I am in her queue and hopefully we will have a new and beautiful blog by the end of October.
Thank goodness, cause this one is wearing me slick!