My blog redesign is finally complete! Whew!
It is so nice to have a fresh new look and updated pictures in my header. I used the wonderfully creative Jenn at Munchkin Land Designs! She is wonderful to work with and I think she did a fantastic job!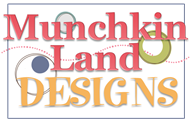 I still need to work on the navigation bar pages and get those updated...but I am currently having writer's block.
I am SO, SO happy with the redesign. What do you think?