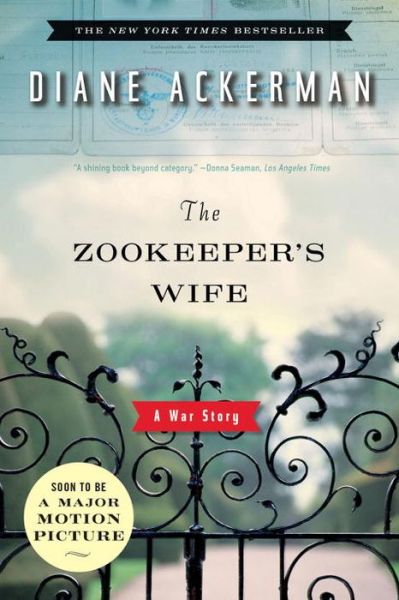 From BarnesandNoble.com
The New York Times bestseller: a true story in which the keepers of the Warsaw zoo saved hundreds of people from Nazi hands.
When Germany invaded Poland, Stuka bombers devastated Warsaw—and the city's zoo along with it. With most of their animals dead, zookeepers Jan and Antonina Zabinski began smuggling Jews into empty cages. Another dozen "guests" hid inside the Zabinskis' villa, emerging after dark for dinner, socializing, and, during rare moments of calm, piano concerts. Jan, active in the polish resistance, kept ammunition buried in the elephant enclosure and stashed explosives in the animal hospital. Meanwhile, Antonina kept her unusual household afloat, caring for both its human and its animal inhabitants—otters, a badger, hyena pups, lynxes.
What did I think? Well, when I first started this book, I was disappointed. Luckily, I figured out why and was able to adjust my view. I thought this was historical fiction. So while reading, I was looking for the typical "romanticism" that a historical fiction can add to a story. But this is actually a historical accounting. It takes place in Warsaw during WWII when Germany invaded Poland.
Once I was able to switch gears and absorb the story as non-fiction, I began to love the people and the animals that touched so many lives in such a horrible time. I especially felt for Antonina...she was left to "run" the household when Jan left to fight in the war. With a house full of people and a pregnancy that kept her bedridden, I was amazed at how strong she truly was.
If you have any interest in this time period and knowing more about what happened to those personally touched by the German invasions, then I highly recommend this book.